PLays "Helen" in Rice (lead role)

Valérie is a performer from Quebec. She has been cast for the roles in a number of plays, many short films and two features. An accomplished dancer, Valerie was a member of the celebrated Brazilian dance troupe "Carnaval De Rio", touring through Canada. In 2011 she moved to the US, settling in San Francisco where her theater work includes "The Sister" directed by Joel Heinrick as well as "Sam Martlowe" for director Edward Nattenberg. Her film credits include: "Maidens of the Sea" and "Rice" directed by Alex Vargas which won best film at the SSIFFF film festival (2019) and earned Valerie the best actress award. She is now based in Mexico where She has recently been featured in her first Mexican short film, Belle by Alejandro Trigos and debuted as Marilyn Monroe in the original production of the rock opera "Sounded Out", which premiered in early 2019. Today she spilts her time between San Miguel de Allende, Mexico (where she studies Flamenco dance and singing) and the US East Coast.
plays "giselle" in rice (lead role)

Tanja was born in Macedonia into a family of actors. She has an extensive career on stage with six leading roles in Paris, Vienna and later in California, following many years of acting on TV. Her latest lead roles were in Witness 11, a short film by Sean Mitchell, and RICE. ASIDE FROM ACTING, TANJA's creative side include 12 years of work as an architect and 20 years in Digital Design technology. She is based in the San Francisco bay area, speaks 8 languages and visits Africa regularly to spend time with large cats.
plays "sebastian" in rice (lead role)
Executive Producer
AWARDED Writer, Producer, Director & CINEMATOGRAPHER, for RICE.
Alex is a natural born storyteller who handles every facet of moviemaking from script through special effects and sound to final post production. He has been an actor for the Uruguayan national theatre and a professional musician / recording artist in Denmark, among other things. His artistic medium of choice is movies, where his canvas allows him to paint layers of movement, words, color and sound, all from his own hand, to tell his stories.


Assistant Director / Executive Producer

Katie has always had a fascination with other cultures that drove her to eventually live abroad in Spain, Argentina and south africa. A few years ago, she landed in San Francisco, where she has been cycling, cooking, rock climbing, composing piano music and mentoring international students Until she changed lanes professionally, into the world of efficient databases. Currently the co-founder of "common voyage", she builds technology solutions with salesforce, to help nonprofits do more. As assistant director, camera operator, make up artist, script supervisor, stunt double and stand in where needed, Katie has been involved in nearly every shoot for RICE the movie, including three scenes in Buenos Aires, an underwater shoot in Santa Clara and an arial shoot over the San Francisco Bay Area. Katie's interest and contribution to this project has been thoroughly organized and delivered with sincere passion and dedication.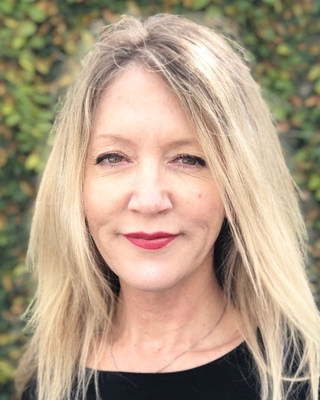 Executive Producer

Aside from her practice, where she has dedicated a lifetime helping people find their way, Beth is a long time musician and very appreciative of all that involves the arts. Her valuable participation directly contributed to the completion of post production, both in local and remote locations, as well as to all work done during the period of selection and submission to international film festivals. in our case, post production took over two years. Both Beth and Alex travelled to Mississippi to Southern States Indie FanFilmFestival at the start of 2019, where RICE was awarded the top award of the night, "Best of Fest", as well as the awards for "Best cinematography" and "Best Lead Actress". beth remains involved while rice has begun talks of distribution.


Producer, Buenos Aires

Iván Helbling is a film producer and video journalist based in Barcelona. He started working as a producer for independent films and as video journalist for media companies in Buenos Aires, Los Angeles, Madrid and Barcelona. His involvement in 'RICE' was his first feature film as a film producer. With a bachelor in International Relations (Universidad Torcuato diTella), a Diploma in Filmmaking (New York Film Academy) and a Masters Degree in Journalism (El País Newspaper- Universidad Autónoma de Madrid), his most important journalistic pieces were published in the Spanish global newspaper El País. - for rice, Iván gathered local crew members, organized meetings with local cast, secured main locations and assisted on set with excellent manner and dedication. A real trooper.
Associate Producer

Founder and President of Quest International, a non-profit student exchange organization that served as a fiscal sponsor for RICE the movie. But that's not all. - In 2009, Lise rescued Viggo, a little white poodle who later played a minor, but significant supporting role in this movie. Viggo has also accompanied Alex during many long hours through pre-production to editing. Lisa has been directly connected to this project since it's birth and has also donated space for auditions, editing, shoot preparation and sets. Most importantly, she has shown a lot of love and support throughout this entire production.



ricethemovie©2019 ~ by alex vargas ~ a cutcreek film production ~ all rights reserved